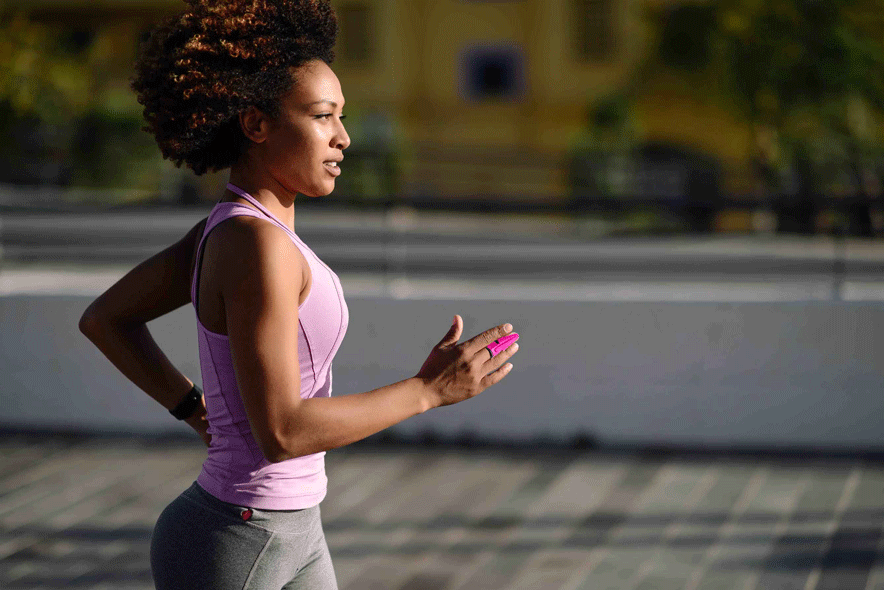 Go Guarded is a brand that makes the best self-defense tools for women and runners. All of our self-defense products are comfortable, convenient, and an effective way to defend yourself if the unthinkable should happen. We live in a world nowadays where we aren't safe running, hiking, or even walking lately. There are countless horror stories of runners getting assaulted, raped, or murdered across the U.S. and we are here to keep all women and runners protected. At Go Guarded, we offer several self-defense tools for active individuals to defend themselves at an affordable price.
I really like that it's discrete and small. I wear it when I go walking or hiking by myself. I feel a little bit safer knowing I have a way to defend myself. Very sharp.
Stephanie
VERIFIED PURCHASE
The best self defense tools for women and active runners. Don't wait until it's too late.
Go Guarded Ring is a revolutionary self-defense tool and a must for any runner – you'll never want to run without it again! Slip it on your finger and GO. You can take comfort knowing you are empowered with extra protection should you need it. Unlike other self-defense products, this self defense ring is attached to your hand and will not easily be taken and used against you. Watch the video to see how effortlessly it slips onto your finger! 
HAND-HELD

WITH PEPPER-SPRAY OR ALARM
Go Guarded HAND-HELD provides double the protection – Pepper spray or alarm AND a Go Guarded knife! Due to the two features, it is practical for both deterring an attack with the pepper spray or alarm, and escaping a hands-on assault with the blade.   


The pepper spray and alarm are interchangeable in the Hand-Held unit so you choose which protection you want to take with you.   
Go Guarded was built for runners by a runner. The Go Guarded team has gone through multiple iterations to get each product to the most comfortable level possible, without sacrificing quality and strength. We want to make sure you feel comfortable on your walk, run, or activity, barely feeling Go Guarded is there.
Go Guarded products were developed to meet the unique needs of runners. They are hands-free devices that will leave your hands free to reach for water, check your phone, stop your watch, etc. Simply slip on a Go Guarded and Go. Avoid the fatigue of carrying something extra while running.
Go Guarded's founder has an extensive background in criminal justice/law enforcement. With her background in safety, she developed each product with a focus on effectiveness. Go Guarded products are all uniquely designed for anyone who wants to feel safer during their run, walk, or outdoor activity.
Go Guarded Hand-Held
with Pepper Spray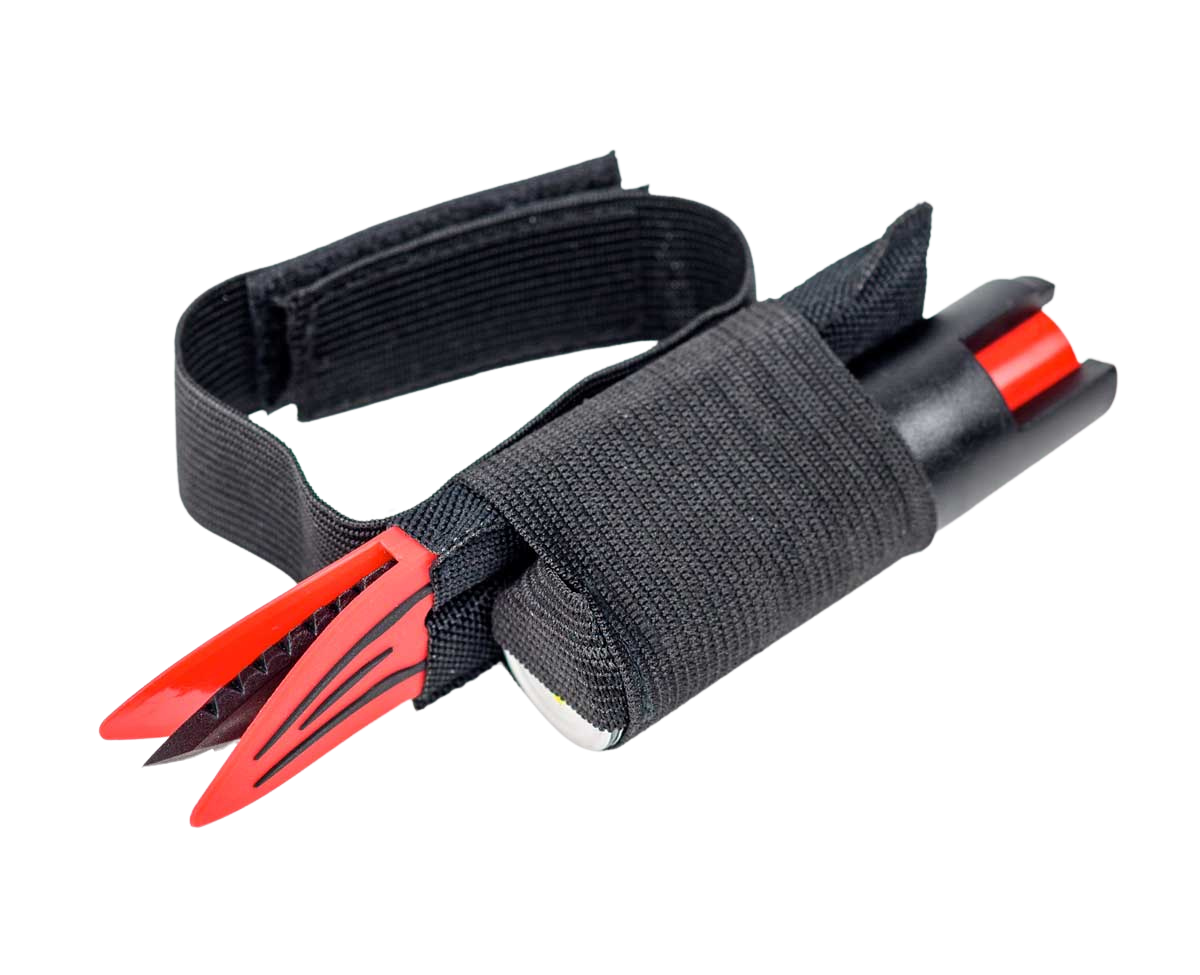 Go Guarded Hand-Held
without Pepper Spray
This product is a must-buy for anyone looking to protect herself (or himself). Such a small item makes me feel so much safer. I know I couldn't overpower someone bigger or stronger than me, but my Go Guarded gives me the peace of mind to know I would still be able to get away if I were attacked.
I love it so much! I've gifted them to friends/family. Thanks for creating this product, it makes a difference. Just wanted to say thank you!
It's really comfortable to run with and I felt secure. Also, the alarm that came with it is super loud. I love it!
Thank you for making great products so I don't have to give up my freedom to run.
I 100% recommend all Go Guarded products! Not even just for running; hiking alone, sketchy travel, gas stops, etc.
PART OF AN ACTIVE GROUP OR CLUB?
Sign up to receive exclusive discounts on our products.